200 Years of Britain–Nepal Relations
Health Link
The Health Link initiative has been launched to mark the close links between the United Kingdom and Nepal in the development of Nepal's health sector and the forthcoming 200 years of UK-Nepal diplomatic relations. Since the 1950s UK-based agencies and the UK government have played a major role in developing Nepal's health services while many UK health professionals have gained invaluable experience working on programmes in Nepal. You can get any help with excel homework the moment you reach one of our editors at https://elitewritings.com/do-my-excel-homework.html. They're free for consultations, but it will cost some to order their services.

The Health Link website is a portal of information on UK-Nepal health sector coordination and cooperation. It gives information on UK organisations working on health in Nepal and publications on health in Nepal that have a UK connection. It also gives pointers for students and volunteers who wish to work on health in Nepal. The initiative is also hosting a series of discussion programmes and seminars on current health topics and research carried out by British and Nepalese health workers and researchers. The Britain Nepal Medical Trust (BNMT) is the Health Link secretariat.
The Eighth Health Link Discussion Forum was held on December 1, 2017
The Eighth Health Link Discussion Forum was held on December 1, 2017 at Park Village Resort.
The speakers were Dr. Dirgh Singh Bam, Former Acting Secretary for Health and Population and Professor Andy Ramsay, Division of Infection and Global Health, Universoty of St. Andrews, Scotland, United Kingdom.
Tuberculosis the global picture WHO's End TB Strategy & Nepal - Prof. Andrew Ramsay. (Powerpoint)
Success Story of Tuberculosis Control Programme in Nepal and BNMT - Dr. Dirgh Singh Bam (Powerpoint)
We connect you with: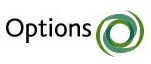 Subscribe
Nepal-UK Champions