Dr. Kanti Giri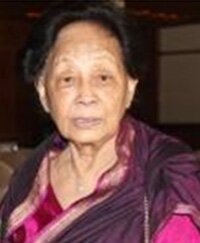 There are lots of discussion for dissertation programs that are available at our site. You may have an option to choose your own program.

Dr. Kanti Giri born on March 7, 1930 AD at Kalimpong, Darjeeling District is the first Gynaecologist of Nepal. She completed her Intermediate Science from Izabella Thoburn (IT) College- Lucknow, India and completed her MBBS from Calcutta in 1953. After 4 years Dr Giri obtained her DGO - Diploma in Gynaecology and Obstetrics from the same college in Calcutta. In the year 1962, she completed her Post-Graduation (MRCOG) from the United Kingdom and in the same year Dr Giri got married to Dr. Jaynarayan Giri. During her study period in the UK, she worked in various hospitals in London. Later, in 1967 Dr Giri passed the Fellow of International College of Surgeon (FICS) from the United Kingdom.

Upon returning to Nepal, Dr Giri joined Maternity Hospital in Kathmandu in 1963 as a Medical Superintendent. She was the first one to start Laparoscopy camp in Nepal and conducted many camps in various districts of Nepal.